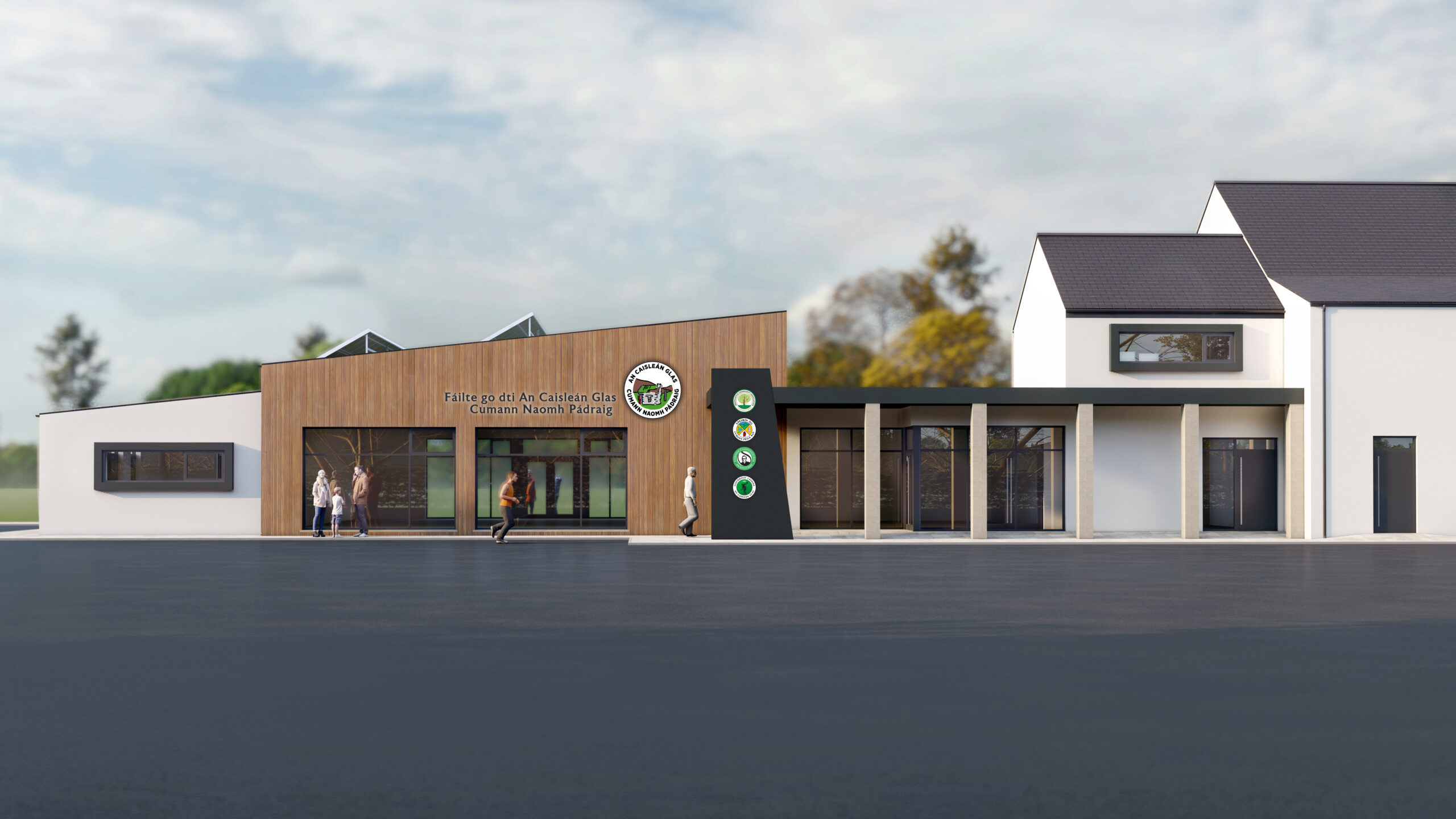 GAA For All
Our new 'GAA For All' space will provide an open and accessible facility that will allow all members of our community to take part in recreational, cultural and educational programmes as part of our club activities.
The building will be fully inclusive with a particular focus on our youth, those with special needs and older people from the local community of Greencastle.
This first phase of the project is a purpose built area that will have a multi functional space for recreational, educational, social, cultural and health and wellbeing needs.
Range of Services
The range of services that will be able to be provided will reflect those identified within the community such as:
Provide a space for programmes and initiatives for specific age groups including older people (60+ years) including social opportunities. To include but not limited to health and wellbeing, cultural heritage programmes, arts and crafts, etc.
Develop a skills programmes for young people including Scor, Drama, Ceoltas, music lessons etc.
Provide a space for coach development programmes.
Provide a suite of health and wellbeing/fitness and exercise initiatives
Potential to develop support services and provide an opportunity for GAA for all programmes to be delivered for families with children with SEN and people with disabilities
Potential to develop community café.
Provide a cultural/heritage and exhibition hub for localhistorical exhibitions/events.
Potential to develop historical/archaeological/language and townland initiatives focussing on the area's heritage, history and culture.
Facilitate educational programmes/ courses based on adults' community need and skills gaps including basic English, Maths, accounting, First Aid, farm safety.
To Help you can
Make a Donation Become a Pillar Buy a Brick Download a Brochure